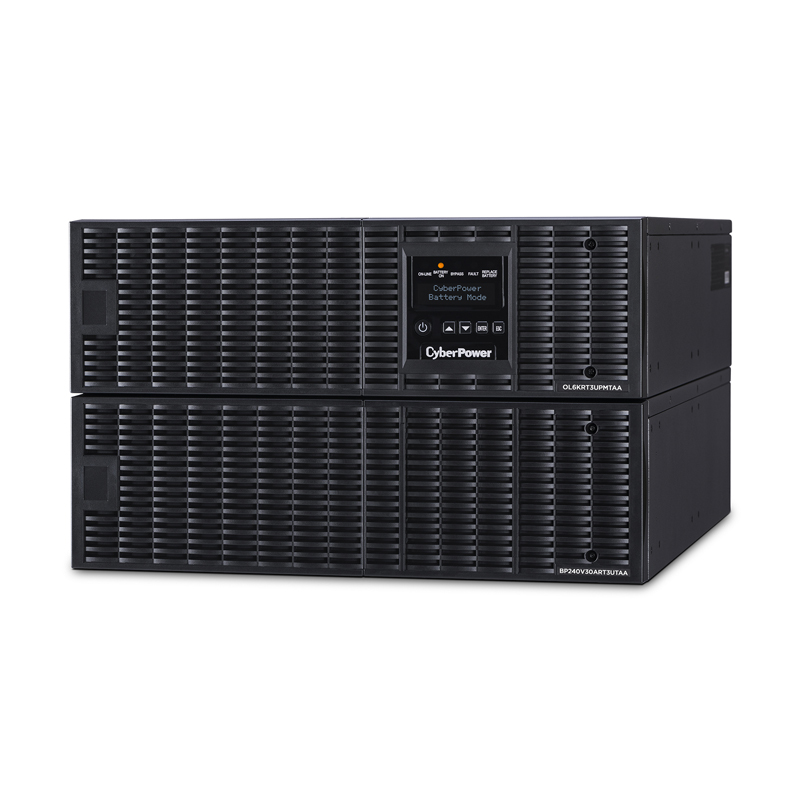 CyberPower OL6000RT3UTAA Pure Sine Wave LCD Rack/Tower UPS
Use coupon
techie
for a
5%
discount
Model:
OL6000RT3UTAA
Condition:
New
Availability:
In Stock
The CyberPower Smart App Online OL6000RT3UTAA rack/tower uninterruptible power supply (UPS) with LCD Control Panel and sine wave output safeguards mission-critical servers, data center and telecom equipment, VoIP, and internetworking hardware that require seamless power correction.
Its Double Conversion Topology is generator compatible and delivers consistent and clean AC power with zero transfer time, protecting connected equipment and preventing costly business interruptions.
Configurable GreenPower UPS ECO Mode improves UPS efficiency to 96% and reduces electrical and cooling costs. Smart Battery Management (SBM)uses a 3 cycle charging mode to improve battery life while reducing heat being generated.
A Three-Year Warranty ensures that this UPS has passed our highest quality standards in design, assembly, material or workmanship and further protection is offered by a $300,000 Connected Equipment Guarantee.
TYPICAL APPLICATIONS
Data Center Servers
Network and Storage Devices
Complex Security Systems
PBX and VoIP Installations
FEATURES
6,000VA / 5,400W
Double Conversion Topology
Sine wave output, zero transfer time
Output: 200-240V
GreenPower UPS ECO Mode
SNMP options for remote monitoring
Generator compatibility mode