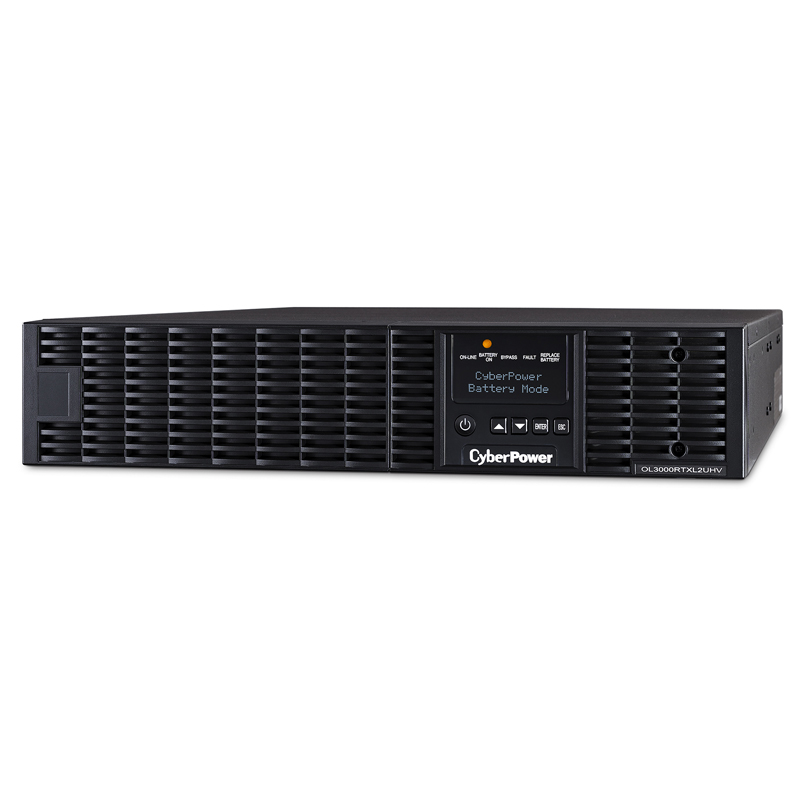 CyberPower OL3000RTXL2UHVN Smart App Online Series UPS System
Use coupon
power
for a
10%
discount
Model:
OL3000RTXL2UHVN
Condition:
New
Availability:
In Stock
Prevent business interruptions and safeguard mission-critical enterprise network equipment.
The CyberPower OL3000RTXL2UN is a rack/tower UPS with double conversion topology. It provides sine wave output to critical applications and equipment that require seamless power correction. The Extended Battery Module (EBM) expands runtime, and Fast Charge Technology restores full backup power faster. This model comes with an extendable LCD control panel, Smart Battery Management charging technology, and energy-saving GreenPower UPS ECO Mode.
The OL3000RTXL2UN offers generator compatibility and delivers clean AC power with zero transfer time.
A factory installed RM card allows remote management and configuration of the UPS via a standard web browser, command line interface (CLI), or network management system (NMS). Its sine wave output keeps sensitive equipment working by preventing unnecessary shutdowns that can occur with simulated sine wave output.
Capacity: 3000 VA / 2700 W
Power Factor (PF): 0.9
Topology: Double-Conversion
Waveform: Sine Wave
Output: 100, 110, 115, 120, 125 V