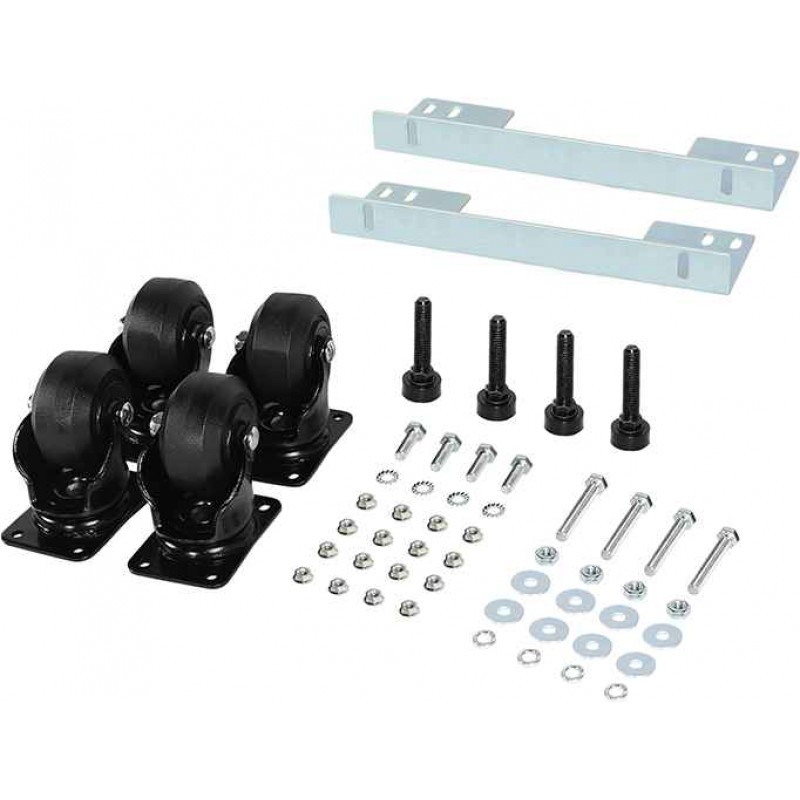 CyberPower CRA60003 3" heavy duty caster kit
Model:
CRA60003
Condition:
New
Availability:
Backorder
Download PDF datasheet for detailed product information
The CRA60003 rolling caster kit can be used with rack enclosures to increase the rolling weight capacity. The kit includes (4) heavy duty 3" casters rated to support up to 750 lbs per caster, an installation guide, and mounting hardware. The CRA60003 kit is covered by a 5-year limited warranty.
Note: Casters are intended for moving racks and equipment short distances only.
FEATURES
Type: (4) heavy duty 3" casters
Capacity: 750 lbs per caster
Warranty: 5 Years
Download PDF datasheet for detailed product information
Certifications
Approvals
RoHS
General
Performance
CRA60003
Type
Heavy-Duty Caster Kit
Physical
Installation
Hardware Included
Shipping Weight (kg)
6
Shipping Weight (lbs)
13.3
Weight (kg)
5.7
Weight (lbs)
12.6
Warranty
Product Warranty
5 Years