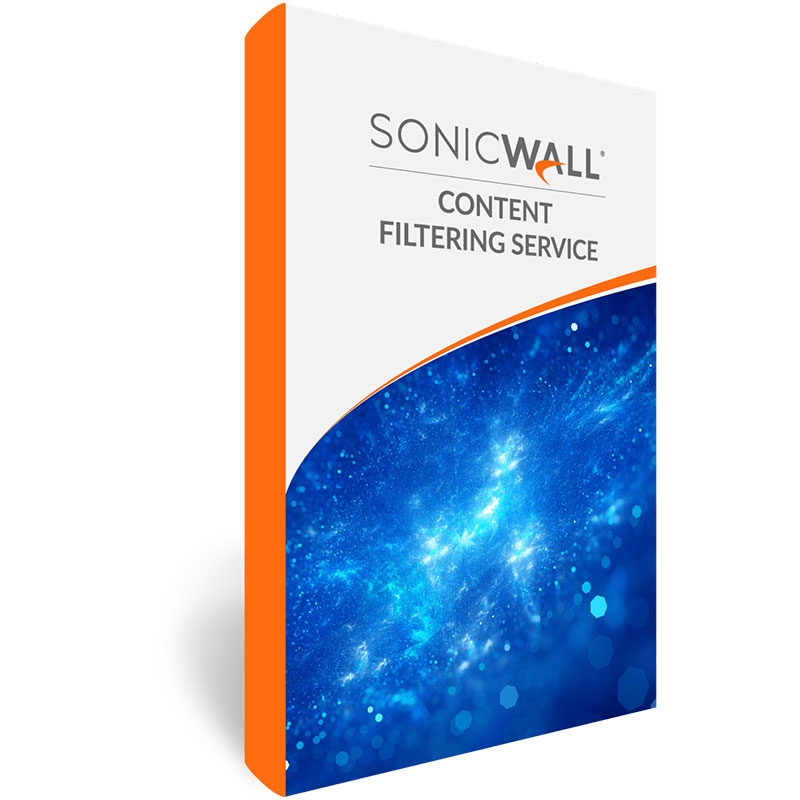 SonicWave 400 Series Content Filtering Security For 1 Access Point (3 Years)
Model:
02-SSC-3385
Condition:
New
Availability:
In Stock
Educational institutions, businesses and government agencies assume substantial risks when they provide students and employees IT-issued computers that can be used to access the Internet, even when the device is behind the firewall perimeter where organizational web use policies are enforced. This is particularly true when those connections are used to access sites containing information or images that are inappropriate, dangerous or even illegal. These sites may also be infected with malware that can be inadvertently downloaded and then used to steal confidential information.
Schools, in particular, have a responsibility to protect students from inappropriate and harmful web content. In addition, to receive eRate funding, both schools and libraries are required by law to install a content filtering solution in compliance with the Children's Internet Protection Act (CIPA). For businesses and government agencies, providing employees with unControled web access can result in non-productive web surfing, creating tremendous losses in productivity, not to mention the potential for legal liability.
SonicWall Content Filtering Service (CF running on SonicWall Unified Threat Management and next-generation firewalls (NGFW is a powerful protection and productivity solution that delivers unequalled content filtering enforcement for educational institutions, businesses, libraries and government agencies. Using SonicWall CFS, organizations have control over the websites students and employees can access using their IT-issued computer behind the firewall.
SonicWall CFS compares requested websites against a massive database in the cloud containing millions of rated URLs, IP addresses and websites. CFS provides administrators with the tools to create and apply policies that allow or deny access to sites based on individual or group identity, or by time of day, for over 56 pre-defined categories. CFS also dynamically caches website ratings locally on the SonicWall firewall for nearinstantaneous response times.
For laptops that are used outside the firewall perimeter, the SonicWall Content Filtering Client addresses safety, security and productivity concerns by extending the controls to block harmful and unproductive web content. The client is automatically deployed and provisioned through a SonicWall firewall. In addition to providing IT administrators the tools to control web-based access for roaming devices, the Content Filtering Client can be configured to automatically switch enforcement to the internal policy once the device reconnects to the network firewall. The client is managed and monitored using a powerful policy and reporting engine in the cloud that is accessed seamlessly from the firewall interface. In the event an outdated client attempts to connect to the internal network to access the Internet, the connection is denied and the Users receives a message with steps for remediation.