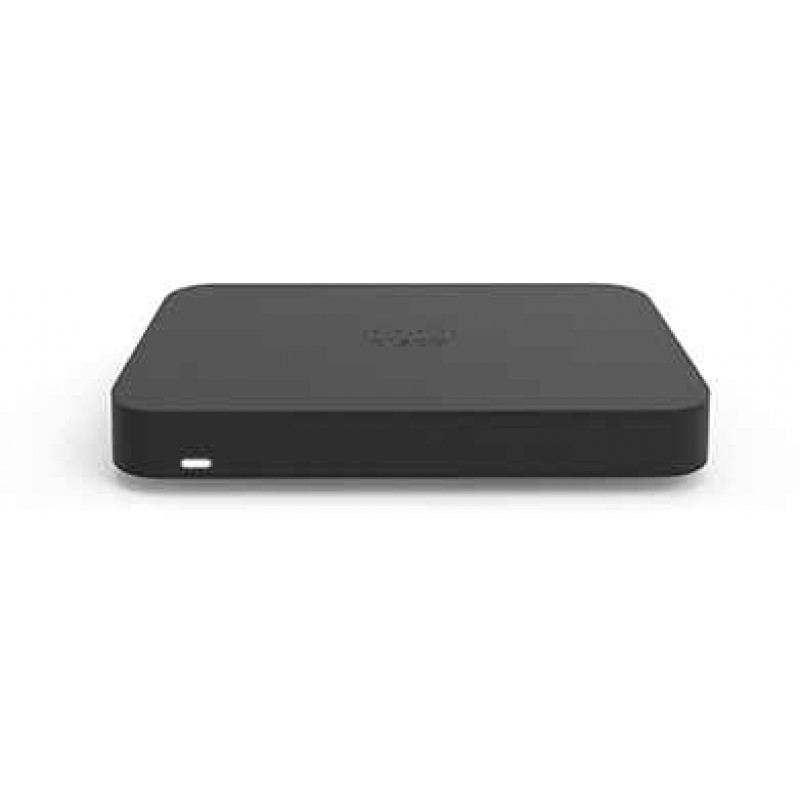 Meraki Z3 Cloud Managed Teleworker Gateway
Model:
Z3-HW
Condition:
New
Availability:
Out Of Stock
Download PDF datasheet for detailed product information
The Cisco Meraki Z-Series teleworker gateway is an enterprise class firewall, VPN gateway and router. Each model offers five gigabit ethernet ports and wireless for connectivity. Each model is designed to securely extend the power of Meraki cloud managed networking to employees, IT staff, and executives working from home.
Using Meraki's proven and highly scalable Auto VPN technology, administrators can deploy network services including VoIP and remote endpoints with automatic, zero-touch provisioning. Additionally the Z series provides secure wired and wireless access, and increases end-user productivity through Layer 7 traffic shaping.
All models feature a high-performance stateful firewall, support for VLANs, inter-VLAN routing, and isolation to segregate corporate data from recreational traffic. The Z3 offers the latest in wireless performance with 802.11ac Wave 2 technology with MU-MIMO support to provide reliable and high speed network access for most demanding business applications and latest devices
Download PDF datasheet for detailed product information
Advanced Security Services
Advanced Security Services
Content filtering (Webroot BrightCloud CIPA compliant URL database), Web search filtering (including Google / Bing SafeSearch), YouTube for Schools, Intrusion-prevention sensor (Sourcefire SNORT
Management
Management
Managed via the web using the Cisco Meraki dashboard, Single pane-of-glass into managing wired and wireless networks, Zero-touch remote deployment (no staging needed), Automatic firmware upgrades and security patches, Templates based multi-network management, Org-level two-factor authentication and single sign-on, Role based administration with change logging and alerts
Monitoring and Reporting
Monitoring And Reporting
Throughput, connectivity monitoring and email alerts, Detailed historical per-port and per-client usage statistics, Application usage statistics, Org-level change logs for compliance and change management, VPN tunnel and latency monitoring, Network asset discovery and user identification, Periodic emails with key utilization metrics, Syslog integration
Network and Security Services
Network And Security Services
Stateful firewall, 1 to 1 NAT, DMZ, Identity-based policies, Auto VPN- Automated site-to-site (IPsec) VPN, for hub-and-spoke or mesh topologies, Client (IPsec L2TP) VPN, Multiple WAN IP, PPPoE, NAT,VLAN support and DHCP services, Static routing, User and device quarantine
Regulatory
Regulatory
FCC (US), CB (IEC), CISPR (Australia/New Zealand)
Remote Diagnostics
Remote Diagnostics
Live remote packet capture, Real-time diagnostic and troubleshooting tools, Aggregated event logs with instant search
WAN Performance Management
WAN Performance Management
Web caching, WAN link aggregation, Automatic Layer 3 failover (including VPN connections), 3G / 4G USB modem failover, Application level (Layer 7) traffic analysis and shaping, Ability to choose WAN uplink based on traffic type, Note- Web caching is not available on the MX64W or MX64W models.
Warranty
Warranty
Full lifetime hardware warranty with next-day advanced replacement included.