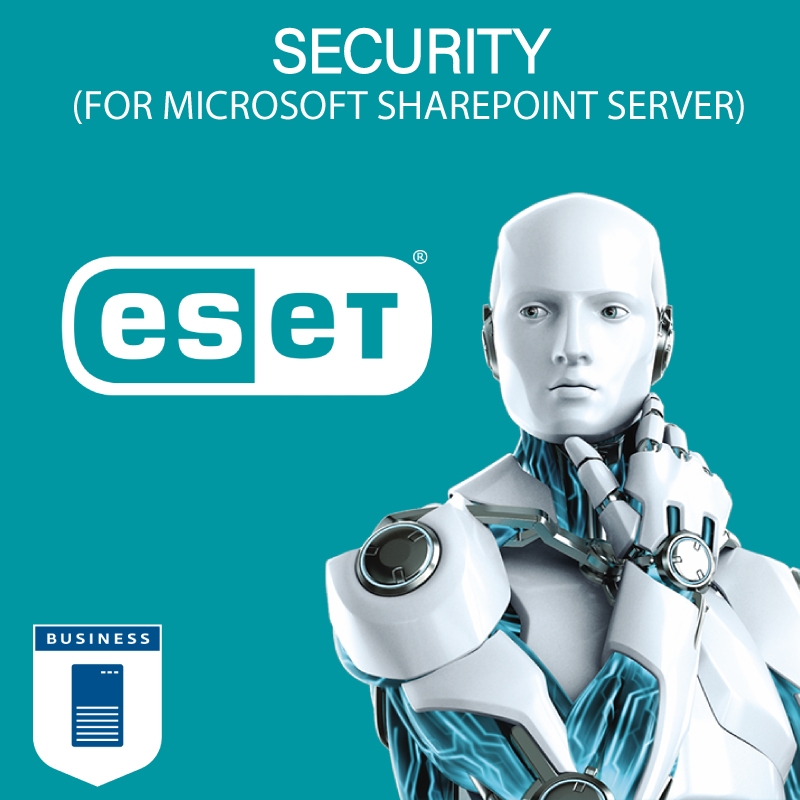 ESET Security for Microsoft SharePoint Server (Per User) - 25000 to 49999 Seats - 2 Years (Renewal)
Model:
ESHP-R2-L
Condition:
New
Availability:
In Stock
Download PDF datasheet for detailed product information
Keeps SharePoint clean by scanning files within the SharePoint database. Provides full-fledged server protection. Prevents malicious threats and unauthorized users breaching system security and is fully manageable via ESET Remote Administrator 6.
ESET Security for Microsoft SharePoint Server provides proactive antimalware protection for secure collaboration on Microsoft SharePoint servers. Whether your company uses SharePoint for content management, team collaboration or as an enterprise portal, ESET Security for Microsoft SharePoint Server allows for worry-free searching, uploading or downloading of files to your SharePoint databases. Additionally, ESET Security for Microsoft SharePoint Server supports your IT policies through content filtering-blacklist or whitelist the content you choose to store in SharePoint
Multi-layered security from malware spread via SharePoint
Parallelized database scanning
Scans any content stored within the SharePoint database structure
Full-fledged server protection including resident shield
Remote management included. Fully manageable via ESET Remote Administrator 6