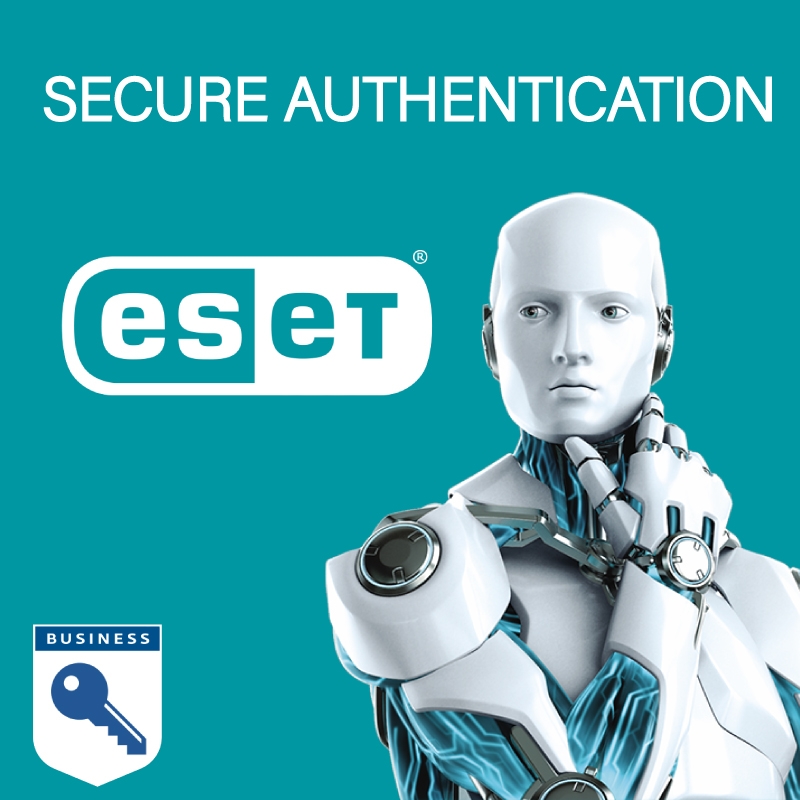 ESET Secure Authentication - 25000 to 49999 Seats - 1 Year
Model:
ESA-N1-L
Condition:
New
Availability:
In Stock
ESET Secure Authentication provides powerful software-based two-factor authentication (2FA), safeguarding your company's mobile workforce against data breaches due to compromised passwords and aiding in regulatory compliance with HIPAA, PCI DSS and NIST. ESET Secure Authentication validates each VPN and Outlook Web Access (OWA) login with a unique one-time-password (OTP) adding an important layer of security to your company's sensitive data. Simple to manage, ESET Secure Authentication is more flexible, cost effective, and easy to use than hardware OTP tokens or appliances.
ESET Secure Authentication helps businesses access their data securely. Our solution utilizes the existing Active Directory domain, allowing you to set up ESET's two-factor authentication in just 10 minutes -and thus easily reduce the risk of data breaches, caused by stolen, weak or compromised passwords.
The solution consists of the server side and the client side -the latter comes in the form of a mobile app. The authentication options include Push Authentication, as well as generation and delivery one-time passwords (OTPs) via the mobile app, but also via SMS messages or your organization's existing hardware tokens.
Single-tap authentication for extra data protection
Two-factor authentication. Prevents security breaches by validating users' identities
Easy management, fast roll-out. Integrates with Active Directory and ready to use within 10 minutes
Designed for a mobile world. No extra hardware required - keeps costs low and users happy
Compliance with confidence. Helps organizations comply with regulations such as GDPR or PCI-DSS/HIPAA
Created with business productivity in mind. Our flexible integration options offer 2FA whenever identities or transactions need protecting

ESET Secure Authentication helps you secure your data in a hassle-free way. By complementing your normal authentication with a second factor, it effectively reduces the risk of data breaches caused by weak or leaked passwords.
Use ESET Secure Authentication to protect:
Access to your company's VPN
Remote Desktop Protocol
Additional authentication for desktop login (signing into an operating system)
Web/cloud services via Microsoft ADFS 3.0, such as Office 365
Microsoft Web Apps, such as OWA
Exchange Control Panel &amp Exchange Administrator Center
VMware Horizon View
RADIUS-based services
Easy integration with your RADIUS-based services or via an API to your existing Active Directory-based authentication. Non Active Directory customers with custom systems can use the easy-to-deploy SDK.