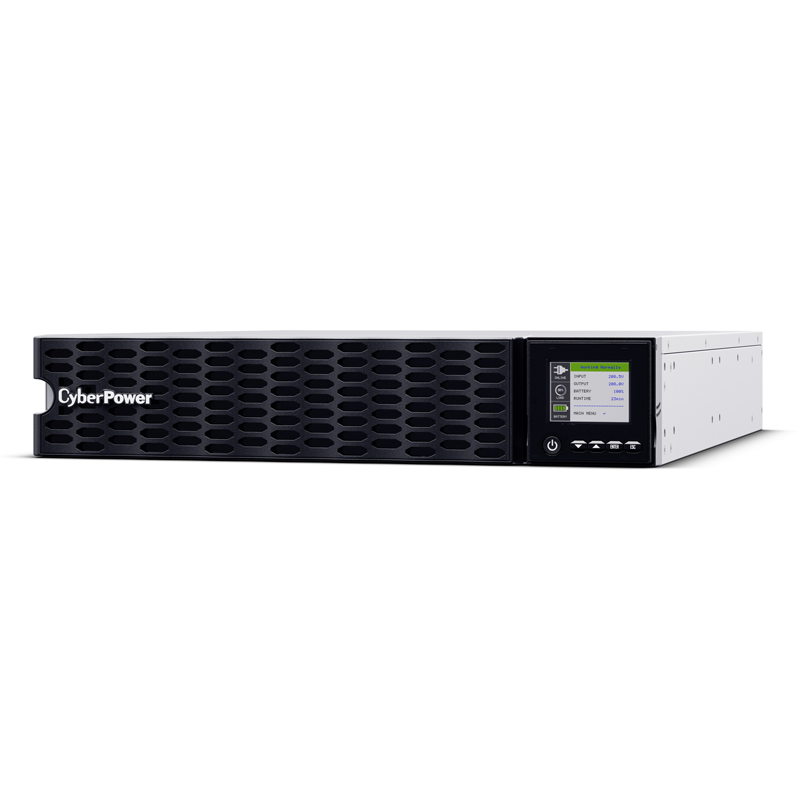 CyberPower OL6KRTHD Smart App Online Series UPS System
Use coupon
power
for a
10%
discount
Model:
OL6KRTHD
Condition:
New
Availability:
In Stock
The CyberPower Smart App Online OL6KRTHD high-density design offers more power in less space. In fact, it can be configured into 2U of rack space or as a tower, compared to 3U and 4U for similar competitive UPS models - giving you more room to grow. The OL5KRTHD features double-conversion topology for seamless power protection and a pre-installed RMCARD205.
For monitoring, this UPS offers a new state-of-the-art, multi-function, color matrix LCD screen that is simple to set up and easy to use. The color-coded alerts provide clear status of the UPS and the screen orientation rotates automatically when placed into a tower configuration.
The optional BP144VL2U01 Extended Battery Module (EBM) expands runtime and up to ten EBMs can be connected in a daisy-chain to the UPS for more backup power. Plus, it's all backed by a three-year warranty (including batteries) and a $300,000 Connected Equipment Guarantee.