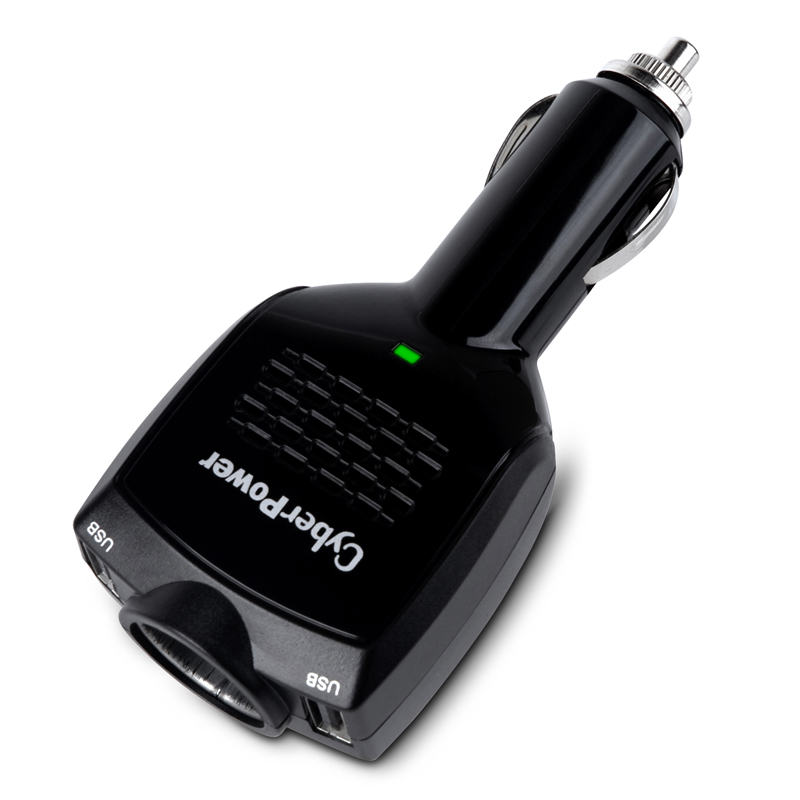 CyberPower CPTDC2U1DCRC1 USB Charger
Use coupon
techie
for a
5%
discount
Model:
CPTDC2U1DCRC1
Condition:
New
Availability:
Backorder
The CPTDC2U1DCRC1 Travel USB Charger with 2.1A Quick Charge Technology provides fast USB charging for power hungry devices from your vehicles 12V DC power outlet. Simply plug the charger into a 12v DC power outlet (cigarette lighter outlet) and you're ready to go.
It is equipped with two (2) convenient 2.1A USB ports for charging tablets (including the iPad), smart phones, MP3 players, and digital cameras. The CPTDC2U1DCRC1 also includes a DC power outlet to allow for additional devices to run off the same vehicle power port.
The CPTDC2U1DCRC1 Travel USB Charger is the perfect device to charge all your mobile/consumer electronics, including the latest tablets and smart phones.
A One-Year Warranty ensures that this product has passed our highest quality standards in design, assembly, material and workmanship.
Typical Applications
Tablets
Smartphones
Handheld Gaming Devices
Features
Compact Design
Quick Charge Technology
(2) USB 2.1 Amp Charging Ports
(1) 12V DC Power Outlet
1-Year Warranty
Download PDF datasheet for detailed product information
Certifications
Environmental
RoHS Compliant
Indicators
LED
Power
Input
Current
10A max
Plug Type
12Vdc Auto Power Port
Voltage
10.5Vdc
Output
DC Power Outlet
10.5Vdc
Outlet Type
12Vdc Auto (Cigarette)
USB Charge
5Vdc @ 2.1A
Physical
Weight (lbs)
0.121
USB Charging Ports
Number Of USB Charging Ports
2
Warranty
Product Warranty
1 Years Limited