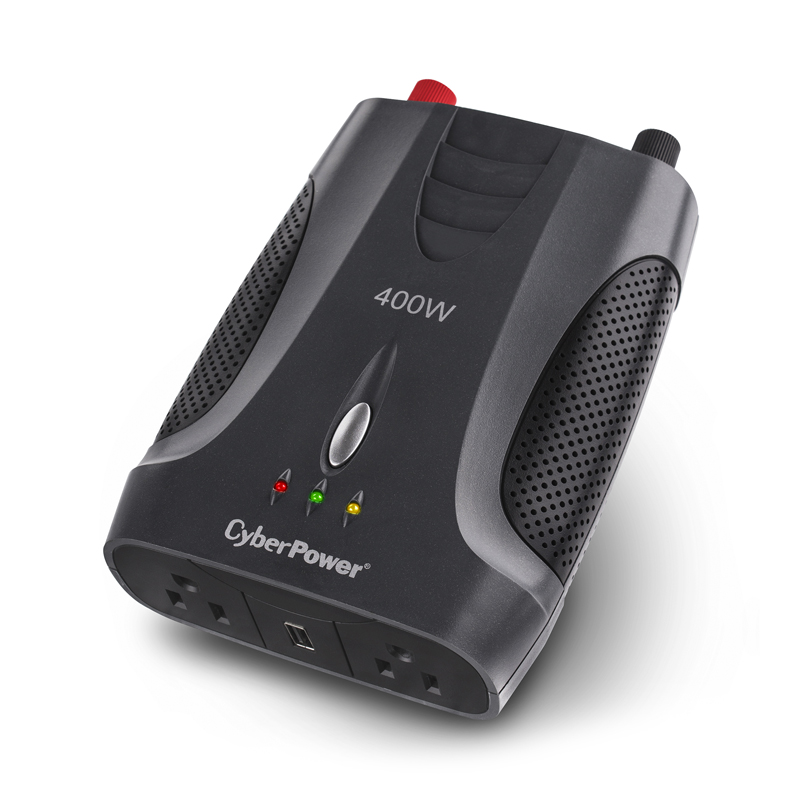 CyberPower CPS400AI Power Inverter
Use coupon
techie
for a
5%
discount
Model:
CPS400AI
Condition:
New
Availability:
Backorder
Download PDF datasheet for detailed product information
The CyberPower 400AI Inverter converts 12v DC automobile power to standard 120v AC home power - up to 400 watts. Simply plug the inverter into a 12v DC outlet (cigarette lighter outlet) or attach it directly to a 12V battery with the supplied clamps.
It is equipped with two (2) 120v outlets for running multiple devices at the same time, and also has a convenient USB port for charging cell phones, MP3 players, and digital cameras.
It has full-time surge protection that guards against power fluctuations caused by vehicle startup and shutdown, and has an ergonomic design and small foot print. It's the perfect device to power all your mobile/consumer electronics, small appliances, emergency equipment, and portable tools.
A Two-Year Warranty ensures that this product has passed our highest quality standards in design, assembly, material and workmanship.
Typical Applications
Tablets
Laptops
Smartphones
Features
400 Watt DC-to-AC Inverter
2 x 120V AC plug
On-board USB device charger
GFCI shock protection
All outlets surge protected
Status LED indicators
2-Year Warranty