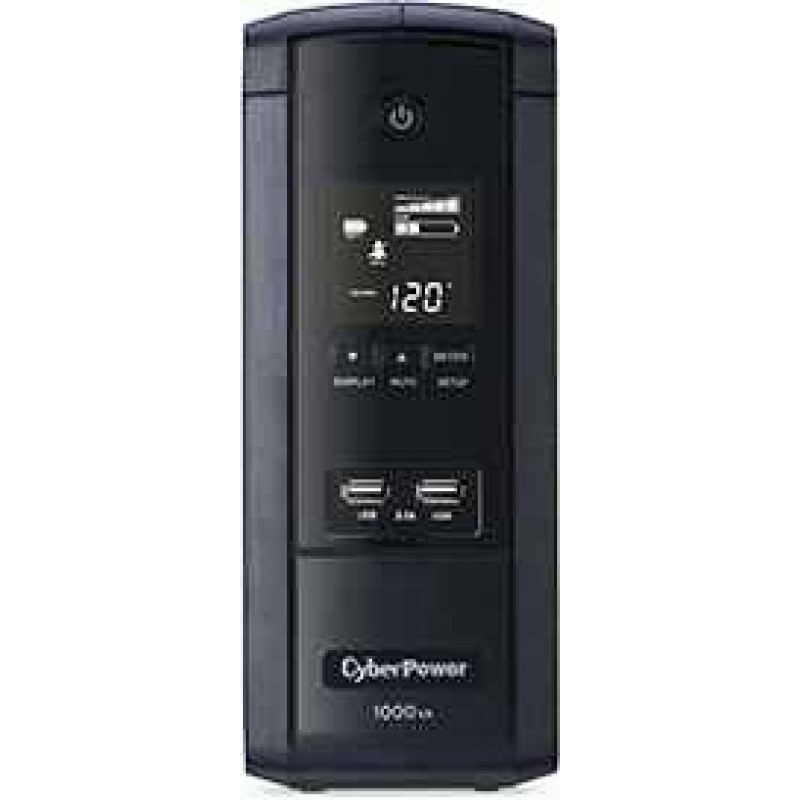 CyberPower BRG1000AVRLCD LCD & AVR UPS System
Model:
BRG1000AVRLCD
Condition:
New
Availability:
In Stock
Download PDF datasheet for detailed product information
The CyberPower Intelligent LCD Series BRG1000AVRLCD uninterruptible power supply (UPS) safeguards PCs and other electronics (monitors, cable DSL/ modems, VoIP routers, and home theater devices) from blackouts, brownouts, surges, spikes, sags, and other power abnormalities. Its Automatic Voltage Regulation (AVR) boost/buck technology delivers a consistent and clean AC power, protecting connected equipment and preventing costly business interruptions. Two (2) 5Vdc USB 2.1A charging ports provide charging power for portable devices such as tablets, mobile phones, MP3 players, and cameras.
This UPS system is ENERGY STAR