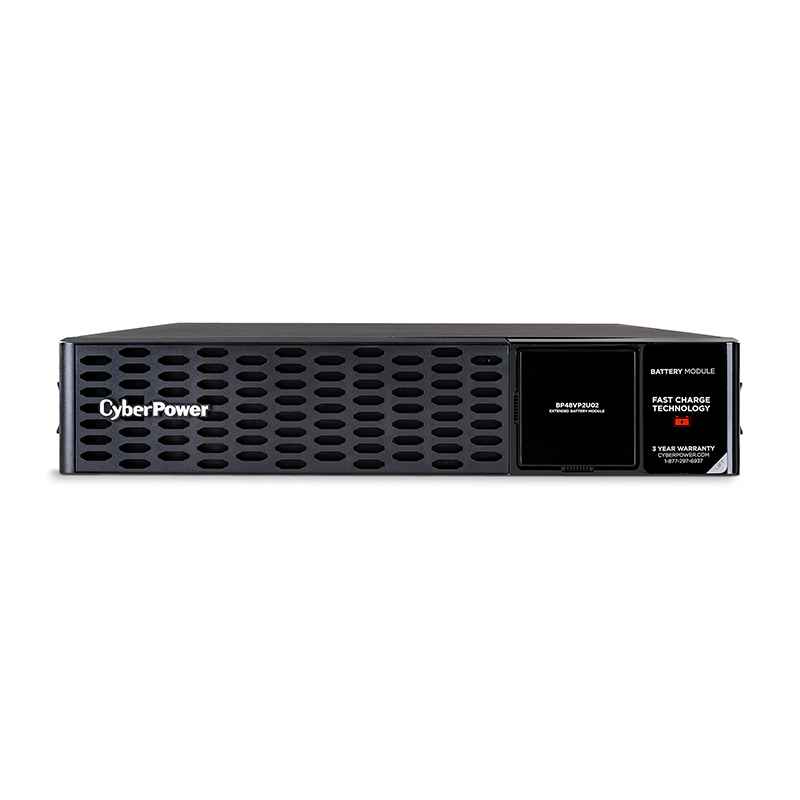 CyberPower BP48VP2U02 Smart App Extended Battery Module UPS System
Use coupon
power
for a
10%
discount
Model:
BP48VP2U02
Condition:
New
Availability:
In Stock
The CyberPower BP48VP2U02 is a rack/tower convertible Extended Battery Module (EBM) that extends battery runtimes during power outages and is designed for the following Smart App Sinewave UPS systems: PR1500RTXL2U, PR2000RTXL2U, PR2200RTXL2U, PR3000RTXL2U.
This EBM takes 2U of rack space and can be installed in either a rack or tower configuration to match the UPS form factor. Battery equalization technology improves battery life, and toolless battery panel access makes battery replacement fast and simple.
With a three-year lifetime limited warranty, you can trust CyberPower's commitment to the quality of the BP48VP2U02.
COMPATIBLE APPLICATIONS
PR1500RTXL2U UPS Systems
PR2000RTXL2U UPS Systems
PR2200RTXL2U UPS Systems
PR3000RTXL2U UPS Systems
FEATURES
48 V/70 A Output
Fast Charge Technology
2U Rack/Tower Form Factor
Three-Years Limited Warranty