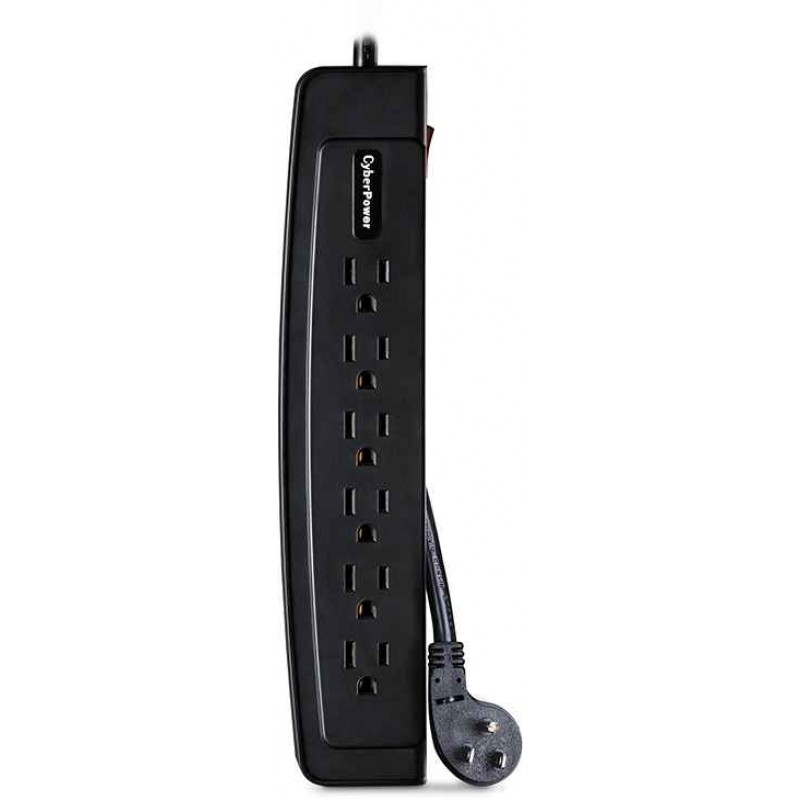 CyberPower 6050S 6-Outlet Surge Protector
Model:
6050S
Condition:
New
Availability:
Backorder
Download PDF datasheet for detailed product information
The CyberPower 6050S surge protector is an all-purpose electronic surge strip with one built-in RJ11 port, 1500 Joules of protection and metal oxide varistor (MOV) technology. RJ11 ports allow for protection of telecommunication devices such as phones, faxes, modems, and DSL lines, while MOV technology safely guards the surge protector and connected electronics against line abnormalities and lightning surges.
This surge protector is ideal for personal computers, stereo electronics, phones/answering machines, and all other consumer electronics. The 6050S is also equipped with EMI/RFI filters that block unwanted line noise from all connected electronics.
A Limited Lifetime Warranty ensures that this surge protector has passed our highest quality standards in design, assembly, material or workmanship and further protection is offered by a $100,000 Connected Equipment Guarantee.
Typical ApplicationsM
Desktop Computers
Routers & Modems
Personal Electronics
Features
6 Surge Protected Outlets
1500 Joules of Surge Protection
DSL / Phone / Fax Protection - RJ11
15A Circuit Breaker
4 ft. Cord
EMI/RFI Noise Filters
Lifetime Warranty