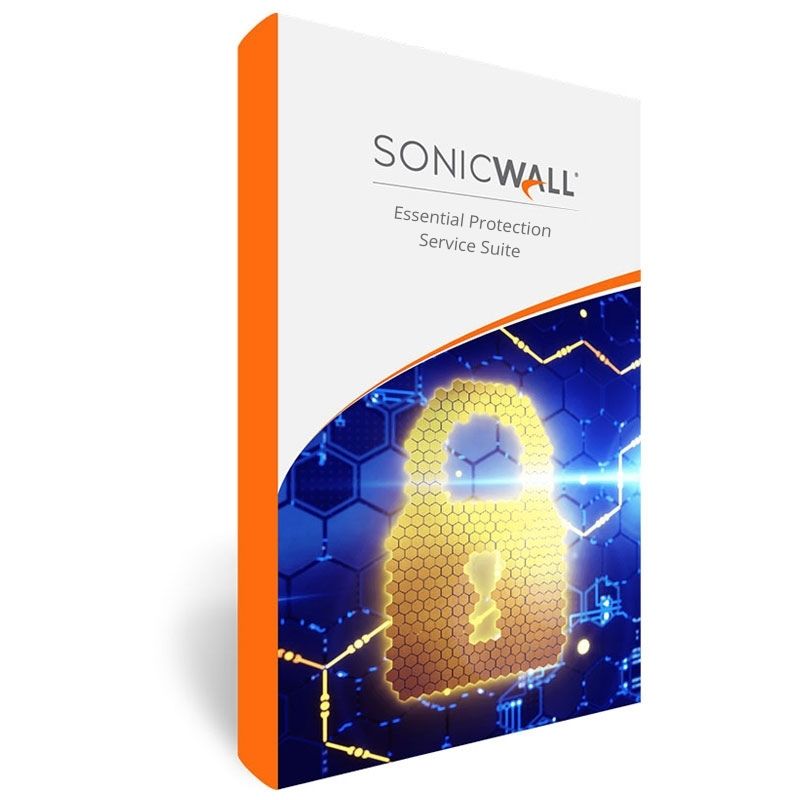 ESSENTIAL PROTECTION SERVICE SUITE FOR NSA 3700, 3 YEAR
Model:
02-SSC-7351
Condition:
New
Availability:
In Stock
NSA Datasheet
Protection Services Datasheet
Features and benefits


Threat protection services keep your network safe from viruses, intrusions, botnets, spyware, trojans, worms and other malicious attacks. As soon as new threats are identified and often before software vendors can patch their software, SonicWall firewalls and Capture Cloud database are automatically updated with signatures that protect against these threats. Inside these firewalls resides patented RTDMI engine that scans traffic against multiple application types and protocols, ensuring your network has around-the-clock protection from internal and external attacks and application vulnerabilities.
Capture ATP Service revolutionizes advanced threat detection and sandboxing with a cloud-based, multi-engine solution for stopping unknown and zero-day attacks at the gateway. Capture ATP blocks zero-day attacks before they enter your network. It lets you establish advanced protection against the changing threat landscape and analyze a broad range of file types.
ICSA-certified Gateway Anti-Virus protection combines network-based anti-malware with a dynamically updated cloud database of tens of millions of malware signatures. Dynamic spyware protection blocks the installation of malicious spyware and disrupts existing spyware communications.
Cutting-edge IPS technology protects against worms, trojans, software vulnerabilities and other intrusions by scanning all network traffic for malicious or anomalous patterns, thereby increasing network reliability and performance.
Application intelligence and control is a set of granular, application-specific policies providing application classification and policy enforcement to help administrators control and manage both business and non-business related applications.
SonicWall Comprehensive Anti-Spam Service offers small- to medium sized businesses >99% effectiveness against spam, dropping >80% of spam at the gateway, while utilizing advanced anti-spam techniques like Adversarial Bayesianand machine-learning filtering.
Content Filtering Services (CFS) lets you enforce Internet use policies and control internal access to inappropriate, unproductive and potentially illegal web content with comprehensive content filtering.
24x7 Support with firmware updates and hardware replacement protects your business and your SonicWall investment. Support includes around-the-clock access to telephone and web-based support for basic configuration and troubleshooting assistance, as well as hardware replacement in the event of failure.