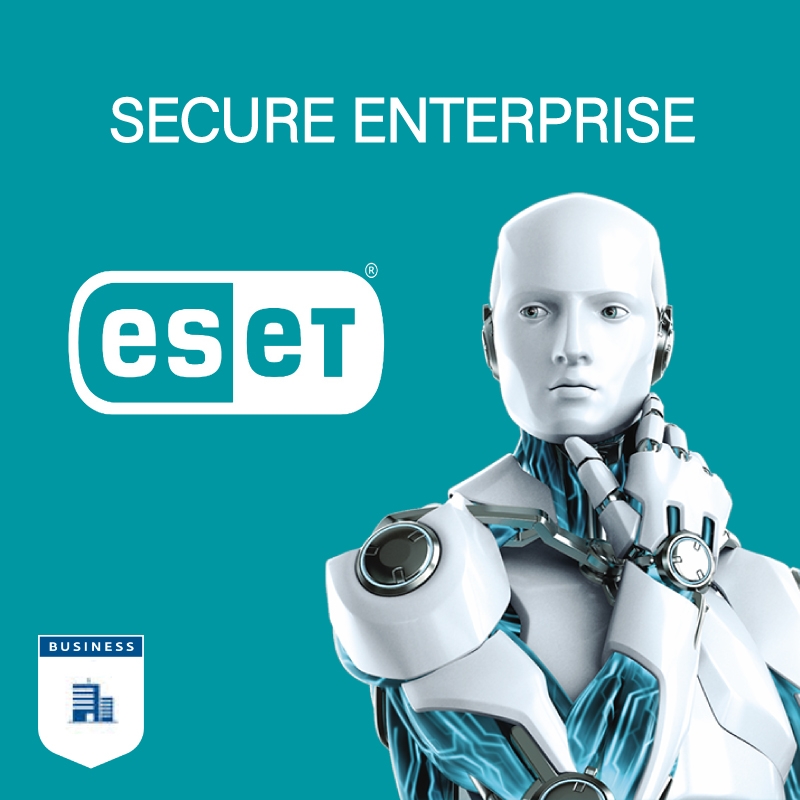 ESET Secure Enterprise - 10000 to 24999 Seats - 1 Year (Renewal)
Model:
ESE-R1-K
Condition:
New
Availability:
In Stock
Deploy the maximum protection for your network with our most comprehensive business bundle. Protect your endpoints across all platforms, and implement perimeter protection by blocking email-borne threats at the email server and malicious FTP/HTTP traffic at the Internet gateway.
Maximum-protection bundle for multiple endpoints, mail servers and gateways
Choose ESET Secure Enterprise if you operate your own gateway server to safeguard your HTTP/FTP communications. The solution provides the maximum level of protection for your endpoints and servers across multiple platforms. For network security choose ESET, the pioneer of antivirus industry for 25 years.
ESET Secure Enterprise (ESE) includes all of the following:
ESET Endpoint Antivirus for Windows
ESET Endpoint Antivirus for Mac OS
ESET NOD32 Antivirus Business Edition for Linux
ESET Endpoint Security for Android
ESET Mobile Device Management for Apple iOS
ESET Shared Local Cache
ESET Virtualization Security for VMware
ESET File Security for Microsoft Windows Server
ESET File Security for Linux / FreeBSD
ESET File Security VM extension for Microsoft Azure
ESET Endpoint Security for Windows
ESET Endpoint Security for MacOS
ESET Mail Security for Microsoft Exchange Server
ESET Mail Security for Linux / FreeBSD
ESET Mail Security for IBM Domino
ESET Gateway Security for Linux / FreeBSD
ESET Security for Kerio
ESET Remote Administrator
ESET Remote Administrator VM for Microsoft Azure