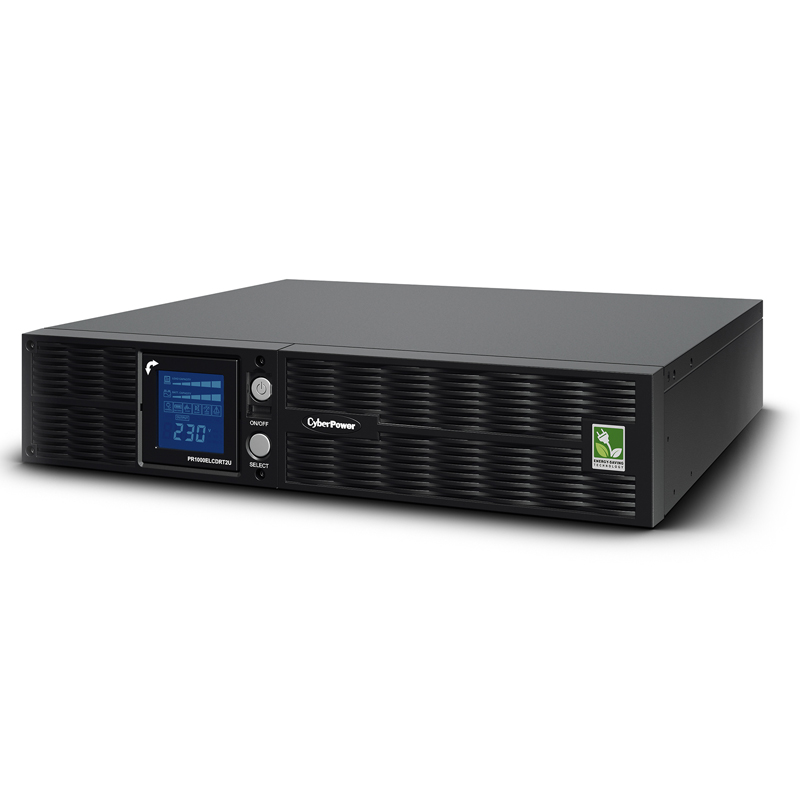 CyberPower PR1000ELCDRT2U Smart App Sinewave Series UPS System
Model:
PR1000ELCDRT2U
Condition:
New
Availability:
In Stock
A convertible rack/tower UPS with line interactive topology and an adjustable output of either 220, 230 or 240 VAC, the CyberPower Smart App Sinewave PR1000ELCDRT2U provides battery backup, power protection with sine wave output, and surge protection for corporate servers, department servers, storage appliances, network devices, and telecom installations requiring Active PFC power source compatibility.
The PR1000ELCDRT2U uses Automatic Voltage Regulation (AVR) to correct minor power fluctuations without switching to battery power, which extends battery life. AVR is essential where power fluctuations occur frequently. The PR1000ELCDRT2U comes with a three-year warranty and a $400,000 Connected Equipment Guarantee.
Typical Applications
Corporate Servers
Department Servers
Storage Applications
Network Devices
Telecom Installations
Features
1000VA / 900W
Configurable 220/230/240VAC input/output
Line-Interactive Topology
Full AVR Buck/Boost & GreenPower UPS
2U Rack Mount/Tower Convertible
Multifunction Rotatable LCD
SNMP/HTTP Remote Management Option
8 Outlets / USB, Serial,and EPO Ports
PowerPanel Business Edition Software