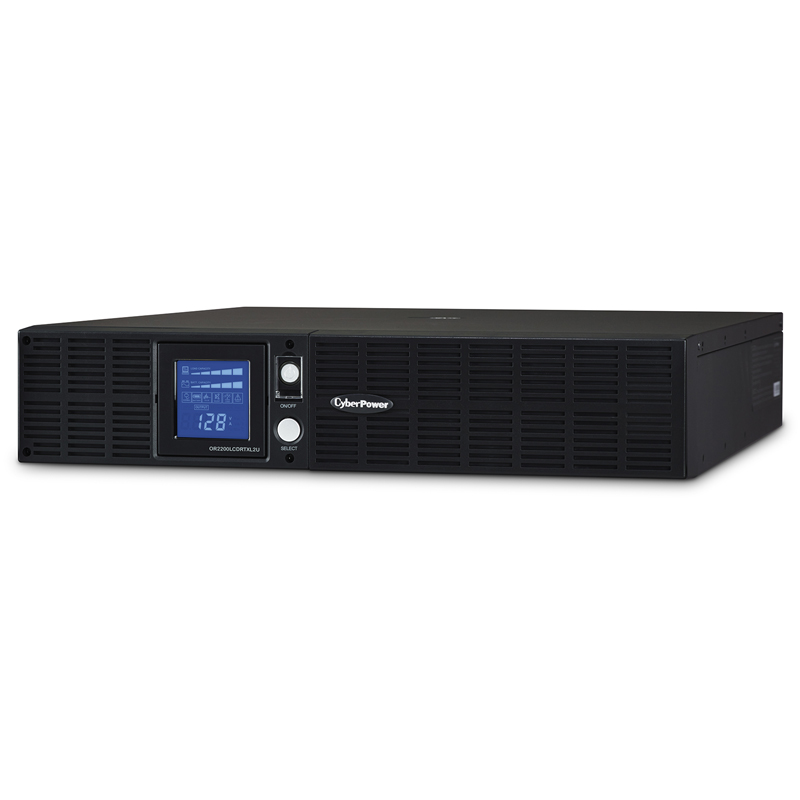 CyberPower OR2200LCDRTXL2U Smart App Intelligent LCD Series UPS System
Use coupon
techie
for a
5%
discount
Model:
OR2200LCDRTXL2U
Condition:
New
Availability:
In Stock
The CyberPower Smart App Intelligent LCD OR2200LCDRTXL2U uninterruptible power supply (UPS) is designed to protect office servers, corporate and departmental networks, and network-based appliances such as internetworking hardware, telecom equipment and high-end workstations.
Its automatic voltage regulation (AVR) technology delivers a consistent and clean AC power, protecting connected equipment and preventing costly business interruptions.
A Three-Year Warranty ensures that this UPS has passed our highest quality standards in design, assembly, material or workmanship and further protection is offered by a $300,000 Connected Equipment Guarantee.
Typical Applications
Servers
Workstations
Network Devices
Telecom Equipment
Features
2190VA / 1650W
Line Interactive Topology
Full AVR Buck/Boost
GreenPower UPS
2U Rack Mount/Tower Convertible
Multifunction Rotatable LCD
SNMP/HTTP Remote Management
8 Outlets / USB, Serial, and EPO Ports
EMI/RFI Filters
PowerPanel Business Software
3-Year Warranty
UPS Models
Product Warranty
18 Month Limited
Warranty
RB1290X4B