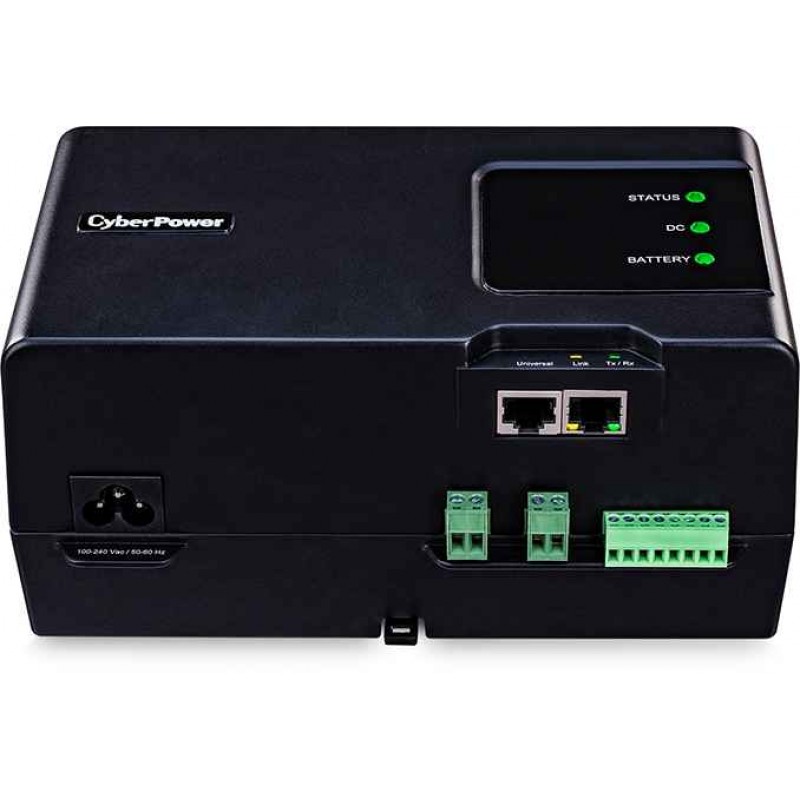 CyberPower BAS34U24V Automation DIN Mount DC UPS with 100-240Vac Input
Use coupon
super
for a
5%
discount
Model:
BAS34U24V
Condition:
New
Availability:
Out Of Stock
Download PDF datasheet for detailed product information
A DIN Rail Mount UPS with line interactive topology, the CyberPower BAS34U24V provides DC power supply, surge protection battery and backup for compact, embedded Controller/server platforms, industrial computers and networking devices. Designed for building automation systems (BAS), energy management systems (EMS) and other types of facility Controllers and remote facility monitors, the UPS supports distributed computing with up to 4 hours of extended battery runtime, among other industry-leading features.
The BAS34U24V comes with a three-year warranty (including coverage of batteries) and a $500,000 Connected Equipment Guarantee.
TYPICAL APPLICATIONS
Building Automation Systems
Industrial Automation Systems
Energy Management Systems
Structured Cable Enclosures
FEATURES
14.8V/6500mAh Li-Polymer Rechargeable Battery
AC Input to DC Output (3)
SMNPv3 Communication Options
Compact Footprint Designed For Cabinets
Three-Year Warranty